Welcome To My Web Page
| | | |
| --- | --- | --- |
| | Don't forget to fly your flag on 911 | |
Hi. My name is Chuck, I'm 57 years old and I hail from Northeast PA. I've been in construction, all phases of it, all my life, but I have two great passions. My two great passions are the Harley-Davidson and the POW/MIA's. I'd like to share some photos and some facts about the both of them. If you are interested in Model Railroading, you may like my first page, Model Train.

Well, here we go!
Let's start with my first passion.
Harley-Davidson was started in 1903 by William S. Harley and Arthur Davidson and progressed to be the company it is today. Below is a picture of Walter Davidson with one of the first Harley's.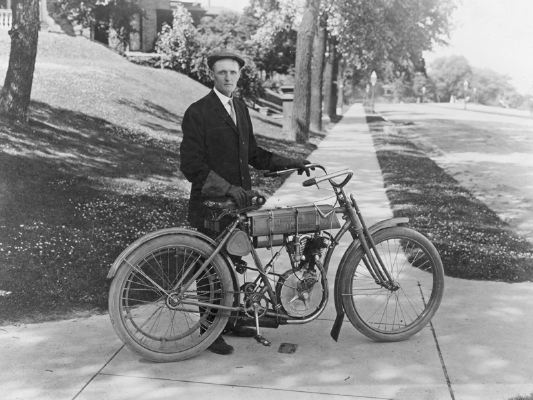 This is the first V-Twin Harley's produced in 1909.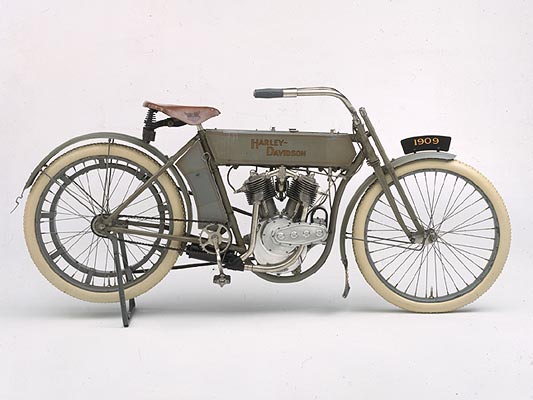 Harley's are produced in Milwaukee, MO, Tomahawk, WI, and York, PA. Below is the 400,000 square foot plant in York, PA.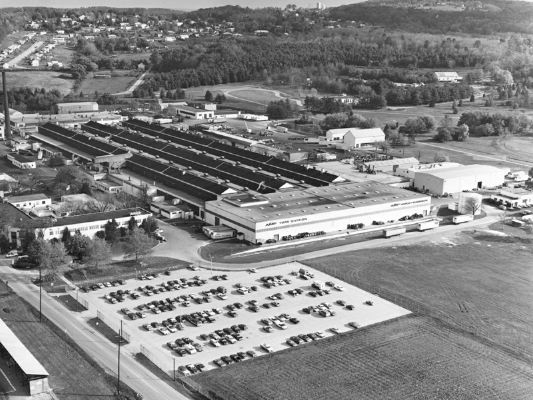 Here are some of the newer bikes from Harley.
| | | |
| --- | --- | --- |
| | | |
| 2000 Softail Duece | 2001 V-Rod | 2004 Road King Custom |
| | | |
| --- | --- | --- |
| | | |
| 2005 Softail Deluxe | 2005 Softail Springer Classic | 2006 Street Bob |
Harley riders and HOGS (Harley Owners Groups) have been stereotyped as bad people, this goes way back to The Hells Angels and other outlaw groups of the past. This is not the case as they come from every walk of life from the construction worker right through lawyers, doctors, judges, and even women. There are members in which the whole family rides. The fund raisers, such as their poker runs have contributed to some of the country's largest charities, such as the Marines Toys For Tots and Jerry Lewis's MD.

Now, my next passion.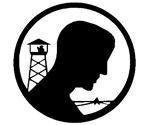 The POW/MIA's are a group of US military people who are missing in action or captured by the enemy. The families of these people live in constant fear of what's happened to their loved ones. Many soldiers returned after fighting for their country to find out no one really cared about them. This was especially common after the Viet Nam War. Many never came home! Many of our Military are killed in action, including women. There are support groups who work with the families and support the military people who are currently in active duty overseas. One of these organizations is Soldiers Angels. They have helped thousands of soldiers overseas. Simply a few words of encouragement or a holiday card can boost the morale of an enlisted person. Care packages of the essentials of life, snacks or personal items are greatly appreciated also. Items that the soldier can carry in the field.
Here are some pictures of the local Soldiers Angels in the 2008 Funfest Parade.


Soldiers Angels was formed in 2003 by Patti Patton-Bader, who is the mother of Sgt. Brandon Varn, who was at the time stationed in Iraq. In the summer of 2003, he wrote home expressing his concern that some soldiers did not receive any mail or support from home. Being a caring and loving mother, she decided not to allow a situation like that to continue. She contacted a few friends and extended family to ask if they would write to a soldier or two. Within a few short months, Soldiers' Angels went from a mother writing a few extra letters to an Internet Community with thousands of angels worldwide.
Soldiers Angels is a national 501c3 non-profit organization aimed at supporting the US Military.
Their motto is:
"May No Soldier Go Unloved"
Here are pictures of Rolling Thunder, another cycle group in our area devoted the the MIA/POW.
They were also in the 2008 Funfest Parade.
| | | |
| --- | --- | --- |
| | | |
I thought it would be nice to put here a picture of the Veterans Memorial Wall.
To date there are over 56,000 names on the wall.
Our military deployed in Afganistan
Our military deployed in Iraq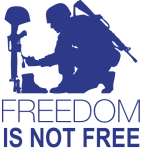 Below is a link for the National Soldiers Angels, click the link and adopt a soldier today.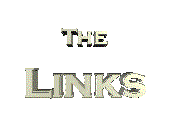 Click on the links below and view more information on my passions.
Come join me on Facebook.

2001 - 2020
This page was updated 9/9/2015
You are listening to Lee Greenwood's "Proud To Be An American"