A RURAL PENNSYLVANIA COMMUNITY BATTLES TOXIC POLLUTION

Read Richard Funk's articles in the Lehighton Times News.

These people are keeping an eye on the river so maybe we won't get the dredge.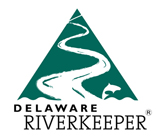 Anything you want to know about toxic diseases, they've got it here.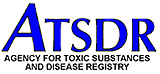 Clean Air Task Force has a very interesting pamphlet called "Laid To Waste". The pamphlet is all about Fly Ash. Take A Look.

These people are from Allentown and Philadelphia and they spoke at Todd Eachus' meeting.

What is Philadelphia doing about the dredge, find out here.

You have to see the Dredge shirts this girl is selling on her website. I think you will find them amusing, as well as interesting. She has every sort of shirt imaginable, including ones for your dog. Give her page a look, it's called Luna Chick's at cafepress.com

©2006 - 2012 Oscette@ptd.net